Introducing Betway Mobile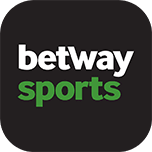 In this age of smartphones and the internet, we use apps to do everything- from booking a movie ticket to ordering our daily groceries. How would it feel if you could get the same convenience while betting on sports events?

The international online gambling giant has seemed to take notice of the situation and has come out with an innovative offering- Betway mobile. It has broken the boundaries of time and space and given the gamblers from all around the world a chance to bet from anywhere.

Betway Mobile- Your Gateway to High-Quality Online Gambling Experience
Betway South Africa lets gamblers choose their poison when it comes to online gambling. You can either enjoy a game in the online casino or place a bet on exciting sports like football, cricket, volleyball, basketball, tennis and many more. Depending on your location you will be able to bet on both international and domestic fixtures. The mobile sports book allows you to have fun while betting on your favorite games, and you can win money in real time.


The company recently introduced their service in South Africa which joined 8 other countries where Betway operates. Now you don't need even a desktop to make your bid- just download the Betway app on your mobile or tablet and get all the fun in the palm of your hands.

You will just need 3G or Wifi connectivity to run the app and enjoy your part in the action.

Betway Mobile App
You don't need to pay anything to download the app on your mobile. Creating a profile takes just a few minutes and you can then make a deposit using net banking, debit or credit cards and other accepted payment methods.

Now nothing is holding you back to pick your favorite event and place your bet or roll a few dices in the casino. You even get amazing welcome bonuses which help you increase your wager amount.

The open bets can be checked easily using the bet slips assigned, and sports even comes with live scores and updates. All transactions are carried out securely with strong security measures to keep all financial details safe. High-level encryption and techniques like SMS verification make sure all transactions are duly authenticated.



Bet Easy in a Simple Way

Betway mobile has enabled gamblers to break out of the need of staying at one place. They can be anywhere and still be engaged in fun and action with chances to win high stakeouts.


The mobile app is easy to navigate and comes with large icons, crisp graphics, and a simple design. You don't have anything to confuse you, and all important functions are easily accessible.


What would you love?


Betway has brought a wide range of gaming entertainment and gambling to the market with their mobile application, and the easy steps make it a pleasure to gamble using the platform.

Betway is also available today in countries around the world, and it doesn't matter whether you are in the UK, U.S. or Kenya, South Africa, Nigeria and more - Betway is around and kicking in all!